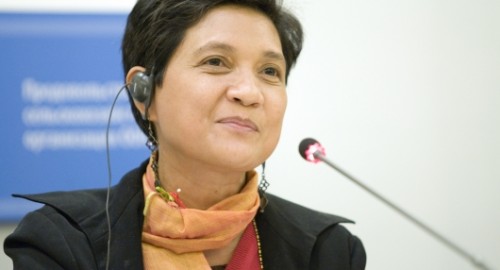 (Note: The appointment of all IYFF special ambassadors are renewed for the 2015 International Year of Soils ).
Interview with Ms. Estrella Penunia, International Year of Family Farming Special Ambassador
Ms. Estrella Penunia, or Esther, as she is known to colleagues, is Secretary General of the Asian Farmers' Association (AFA), a regional alliance of national farmers organizations or FOs in Asia. Established in 2002, AFA is currently composed of fifteen national FOs in twelve countries, representing around 12 million small-scale farmers (both women and men).  
As a social development worker, Esther spent more than three decades working in the field of rural development alongside farmers, fishers and indigenous peoples as a community organizer, participatory action researcher, trainer, gender advocate, consultant, campaigns coordinator, NGO executive/manager and networker. Continue reading Family farmers should be at the heart of all agriculture, food security and nutrition agendas →