AFA co-organizes FACT pilot training in Naga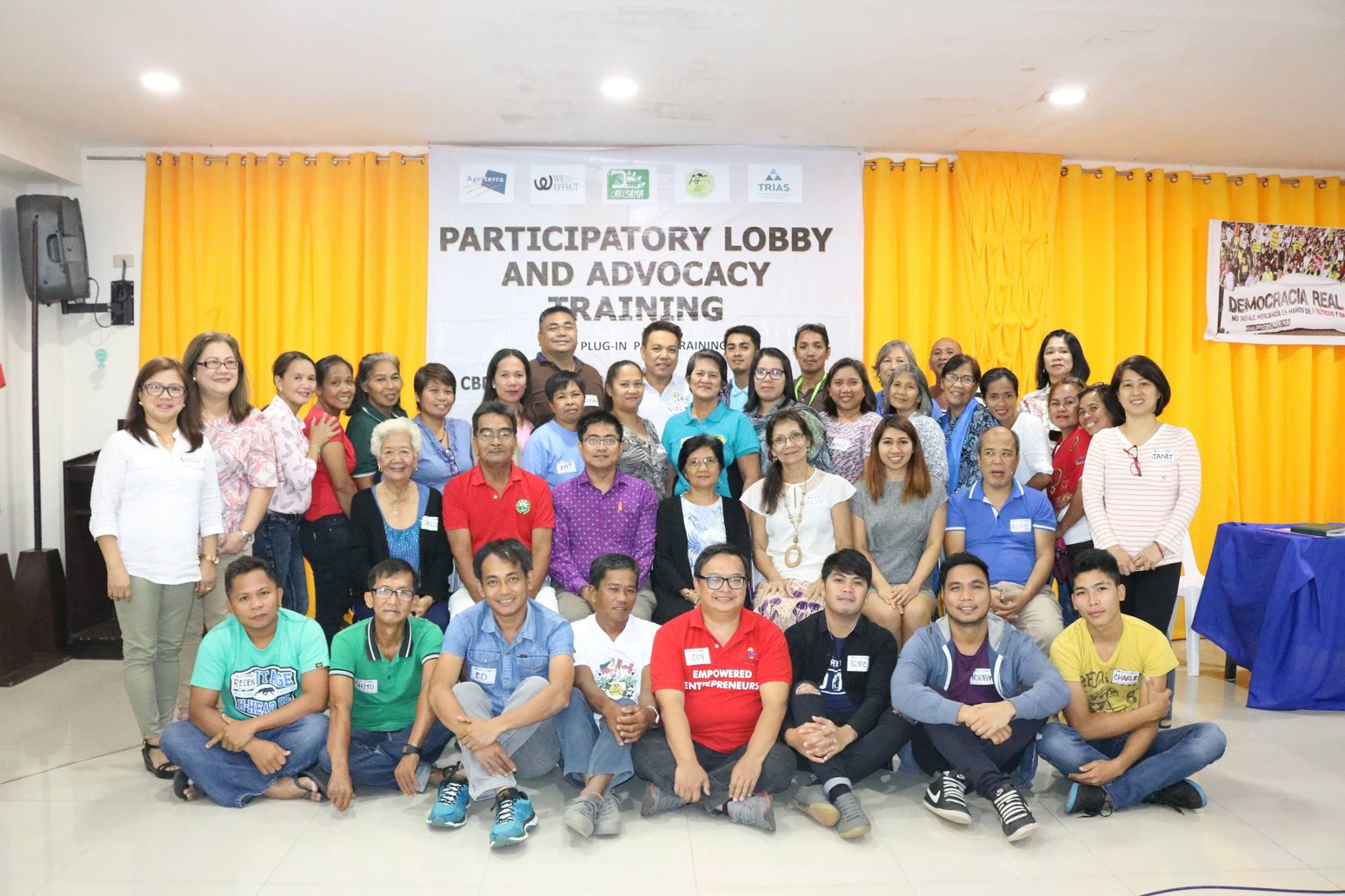 A Participatory Lobby and Advocacy Training: FACT (Farmers Advocacy Consultation Tool) Plug-in Pilot Training was successfully held at the CBD Hotel in Naga City on 6-8 November 2017 with around 40 participants from various farmers and fishers' organizations, cooperatives, CSOs, and local government in attendance.
On the first day of the training, the participants were given an overview of FACT and advocacy and lobbying by Jun Virola of Agrittera, while Elvie Gayosa of Trias gave a discussion on policy and decision making cycles at local level. Irish Dominado of AFA shared tips and techniques on using social media for advocacy and lobbying. The session on social media continued until the second day of the training, and as a practicum, the participants were tasked to write advocacy messages or call to action to push for their respective advocacies on social media.
For the succeeding session on day 2 of the training, the participants were divided into three groups for the breakout workshops on "Facilitation and Consensus Building", facilitated by AFA Secretary General Esther Penunia, "Writing Smart Proposals", facilitated by Mirjam Ssenyonga of Trias, and "Advocacy Strategy and Tactics", facilitated by Elvie Gayosa.
Three members of PAKISAMA (Pambansang Kilusan ng mga Samahang Magsasaka) an AFA member, attended and finished the FACT training.a
The FACT Pilot Training aims for the participants to understand the basic elements of FACT as an approach to lobby and advocacy; to strengthen their capacities on using social media for advocacy, writing smart proposals for lobby and advocacy, facilitating meetings and building consensus, and planning and implementing advocacy actions'; and to gain insights on local policy decision making processes and cycle.
The Participatory Lobby and Advocacy Training: FACT training was organized by Trias, with Asian Farmers' Association, PAKISAMA, Agriterra, and We Effect.
---