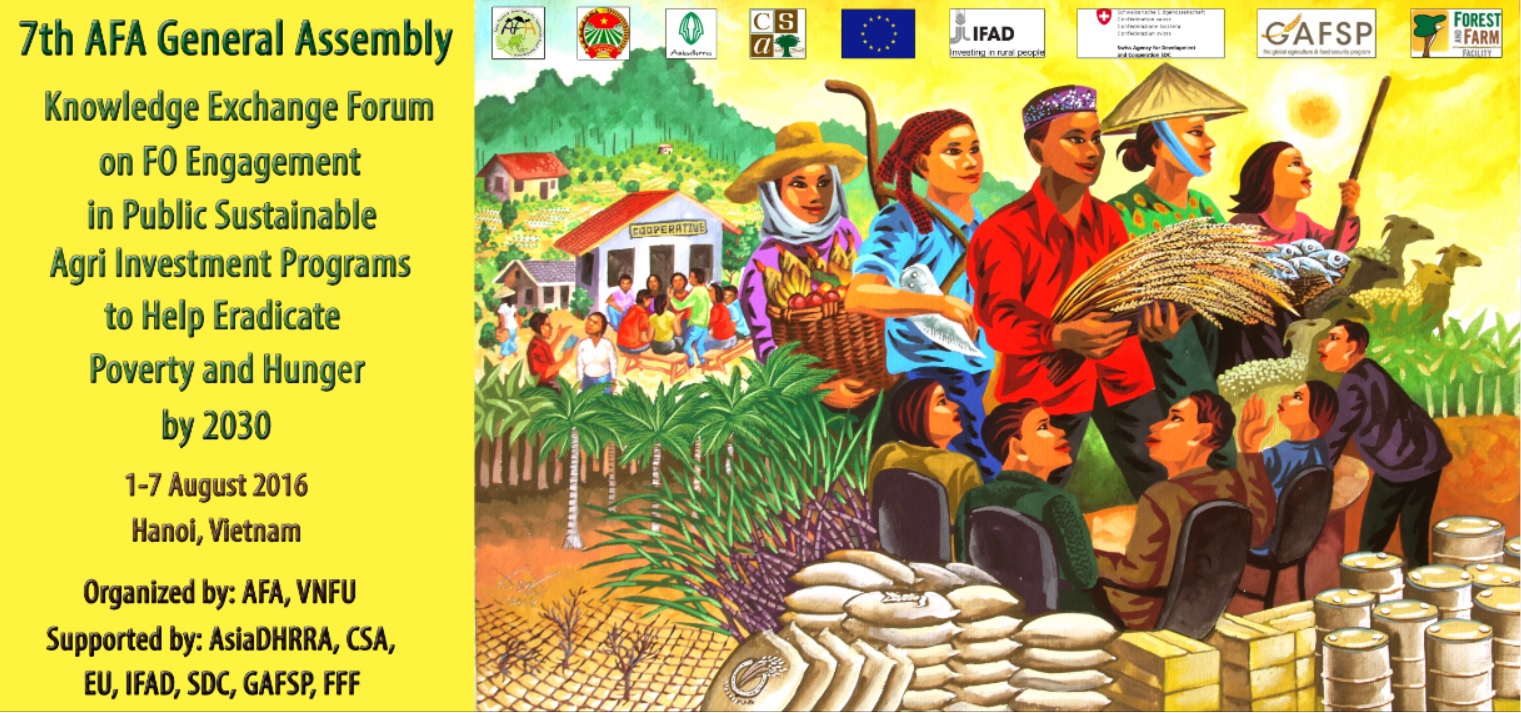 The Asian Farmers' Association for Sustainable Rural Development, a regional alliance of 17 national federations and organizations of small scale women and men farmers and producers from 13 countries in Asia, will hold its 7th general assembly in Hanoi, Vietnam on August 1-7, 2016, to be hosted by the Viet Nam Farmer Union, one of the founding members of the association.
Several events will be held during the week of the general assembly:
Knowledge Exchange Forum on FO Engagement in Public Investment Programs (August 1-2), be organized by AFA, VNFU, AsiaDHRRA and CSA
34th AFA Execom Meeting (August 3), be organized by AFA and VNFU
Field Visit to Tuyen Quang (August 4), organized by AFA, VNFU, AsiaDHRRA and CSA
Regional Consultation on Seeds in South and South East Asia August 6), organized by AFA, VNU and AsiaDHRRA
Regional Knowledge Sharing and Learning Session on
Networking and Coordination among Partners of
Forest and Farm Producer Organizations (August 7), organized by AFA and VNFU
During the GA proper on August 5, the membership of AFA is expected to craft a new strategic plan for 2016-2030, confirm their membership status and elect a new set of Execom officers.
The GA and the comprising events are supported by AsiaDHRRA, CSA, EU, IFAD, SDC, GAFSP and FFF.
(Follow the events on Facebook and Twitter though the hashtag #7thafaga.)