AFA joins ASEAN food security conference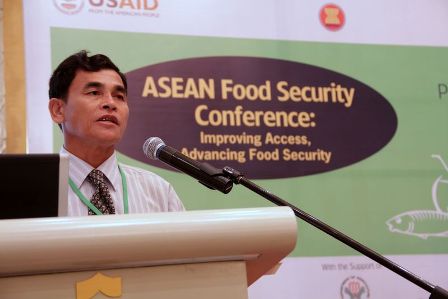 AFA participated in an ASEAN food security conference held in Manila, Philippines last July 18-19, 2011.
The conference aimed to enable the private sector to participate in efforts to address food security in the region and focused on food production, post-harvest, and rural-market linkages.
AFA was represented by Mr. Uon Sophal (FNN President) and Mr. Pan Sopheap (FNN Executive Director) from Cambodia; Mr. Vicente Fabe (PAKISAMA National Council Chairperson) and Mr. Raul Socrates Banzuela (PAKISAMA National Coordinator) from the Philippines; Ms. Victoria Serrato (AFA Marketing Ofifcer) and Ms. Ma. Estrella Penunia (AFA Secretary General).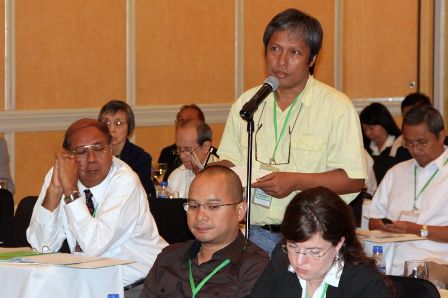 Mr. Sophal delivered a presentation on the the topic "Improving Food Security through Improving Productivity: Perspectives from Producers," while the rest made interventions during the sessions.
Through the conference, an action agenda was developed for discussion at the first-ever ASEAN Private Agrifood Sector Consultation with the ASEAN Ministers of Agriculture and Forestry (AMAF), which will meet on October 3-8, 2011 in Jakarta, Indonesia.
Click here to download Uon Sophal's powerpoint presentation.
---
---