AFA participates in GCARD 3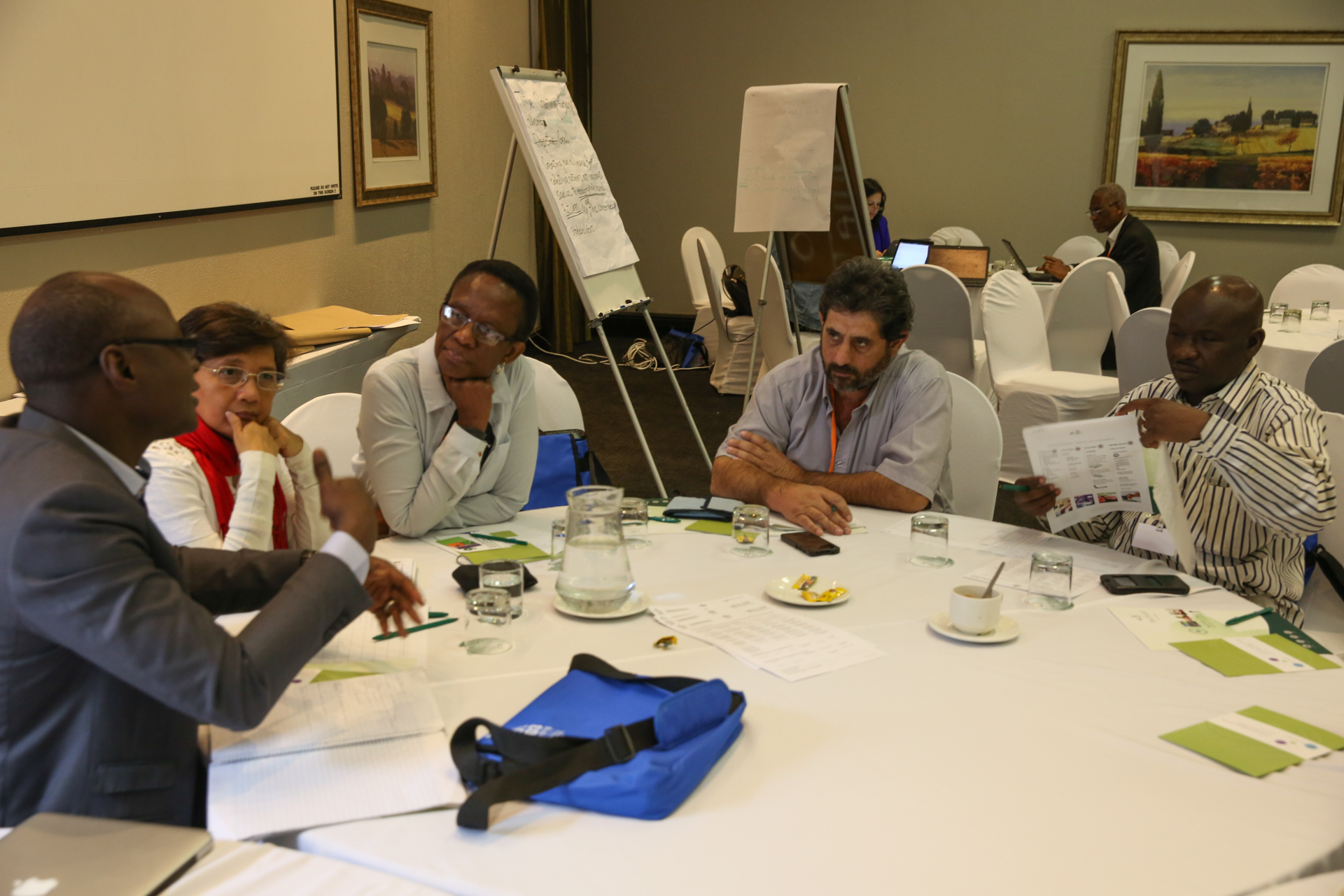 April 8, 2016. The third Global Conference in Agriculture Research for Development (GCARD3) was held last April 6-8 in Johannesburg, Africa. It brought together more than 500 participants from 83 countries to address the over-all theme of "No One Left Behind: Agri-food Innovation and Research for a Sustainable World." AFA was represented by its Secretary General Esther Penunia.
The GCARD3 was co-organized by CGIAR and the Global Forum on Agricultural Research (GFAR) and was hosted by the Agricultural Research Council of South Africa (ARC). AFA represented the farmers' constituency in the Organizing Committee for GCARD3.
GCARD3 participants discussed five key challenges to realizing the full development value from agriculture food and innovation systems: (1) ensuring better rural futures; (2) keeping science relevant and future-focused; (3) scaling up from research to impact; (4) showcasing results and demonstrating impacts and (5) sustaining the business of farming. AFA was one of the catalysts for the first challenge, having managed a grassroots foresight work implemented in three local communities, one each from Philippines, Indonesia and India.
The outputs of the discussions in each of the five challenges were the identification of main collective actions that can be pursued at all levels. A Collective Action is identified by GFAR as a multi-stakeholder programme of work at national, regional and international level, initiated by three or more Partners and prioritized by GFAR, always including producers and with a particular focus on women and youth, contributing to the objectives of the Global Forum and the GCARD Road Map.
For the challenge on ensuring better rural futures, the key collective action agreed upon is "establishing foresight platforms that bring together farmers (via farmer organizations in Africa, Asia-Pacific, Central Asia/Caucasus, Latin America, Europe, the Mediterranean basin and the NENA regions) with research and innovation actors from around the world to develop and select preferred future scenarios; and then collectively plan, design and implement initiatives to change the present to shape/achieve the desired future". For the challenge on sustaining the business of farming, the collective action agreed upon is clustering smallholder farmers to participate more effectively in research and development, and access finance and markets and build value-chain partnerships while recognizing traditional farming methods and practices.
GCARD3 is a broad, two-year consultative process, preceded by national and regional multi-stakeholder consultations in 2015 and early 2016 aimed at realigning research needs and priorities with countries' own development needs and with the SDGs. The Asia consultation was held last December 2015, organized by APAARI, and attended by 7 representatives from AFA.
Click here for the GCARD3 Outcome statement
---
---