In the News: Papua proposes 500,000 hectares for food estate: Minister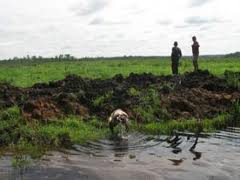 Forestry Minister Zulkifli Hasan said his ministry received a proposal to make use of 500,000 hectare areas for the 1.6-million-hectare food and energy estate projects planned in Merauke, Papua.
He said half of the proposed area could be planted directly since it was not in forested areas that have been allocated for other business aims.
"We are still assessing the remaining 250,000 hectares to ensure whether they are located in peatland or natural forest areas," Zulkifli said recently.
---
---