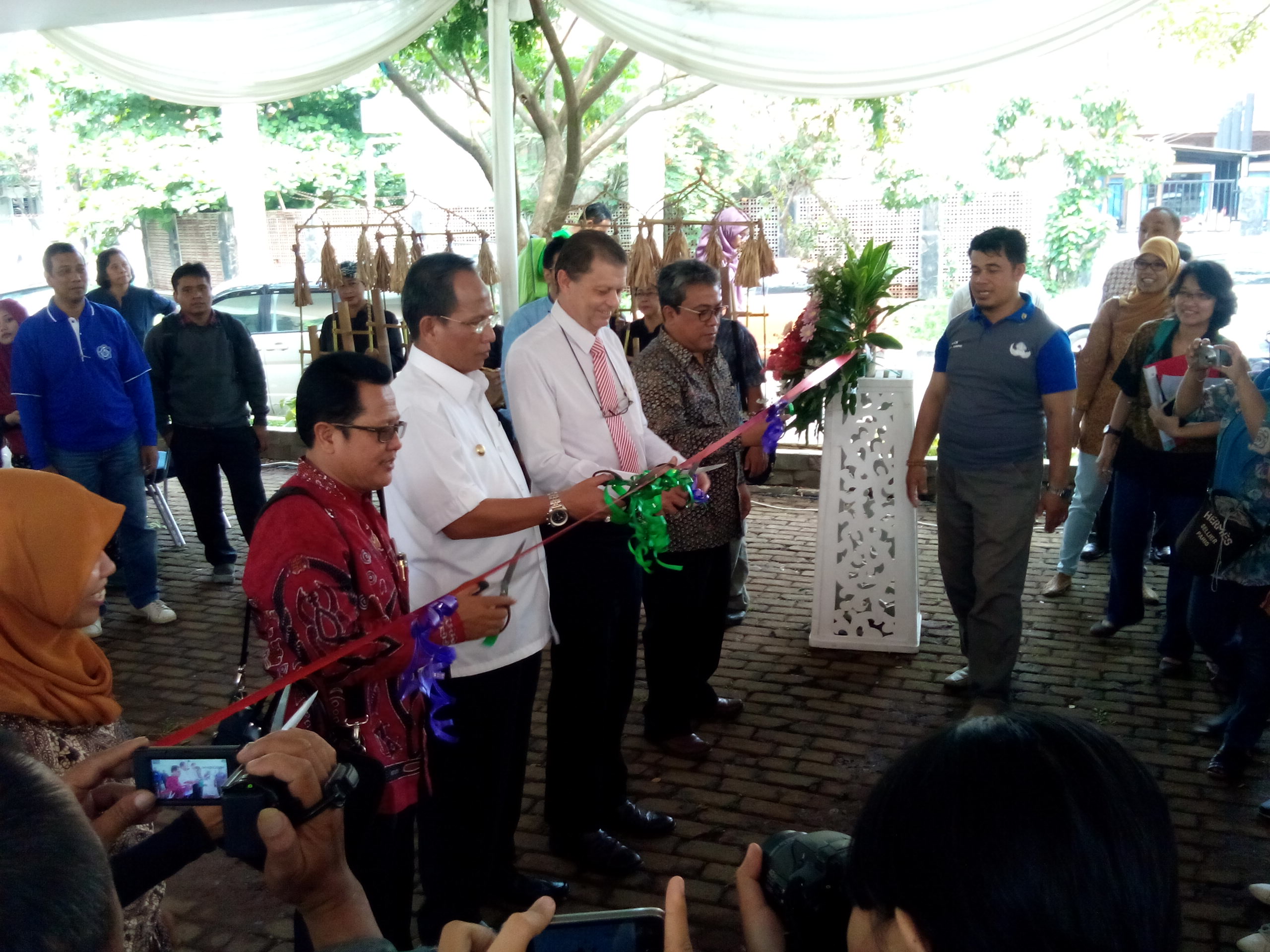 Bogor, Jakarta – The Indonesian Organic Alliance or Aliansi Organis Indonesia (AOI), together with the Indonesian Peasant Alliance or Alliansi Petani Indonesia (API), in cooperation with the city government of Bogor, launched the 4th Bogor Organic Fair (BOF) and IYFF celebration last November 14.
The organic fair is a yearly event started in 2011, which aims at generating public awareness on the benefit of organic products. For 2014, the International Year of Family Farming (IYFF), API took the opportunity to integrate the celebration of IYFF with the annual Bogor Organic Fair.
Various organic farmer producers including the members of AOI, API and its partner Bina Desa, as well as other CSOs, showcased their organic products in Sempur, a public park in the center of Bogor City. The opening ceremony was graced by IFOAM president Mr. Andrew Leu. API Secretary General Mr. Nuruddin, AOI president Mr. Wahyudi and Bogor Vice City Mayor Engr. Usmar Hariman.
Mr. Nuruddin highlighted the situation of family farming in Indonesia and encouraged the government to support small-scale farmers to enhance their production of local and organic products. Mr. Leu pointed out that with the big population in Indonesia, there is a huge potential demand for organic products, which serves as a good opportunity for farmers to shift to organic farming.
At the end of the first day of the fair, the women farmers of API were happy because they were able to sell their products and meet new contacts who are interested to buy their products.