November 20th, 2014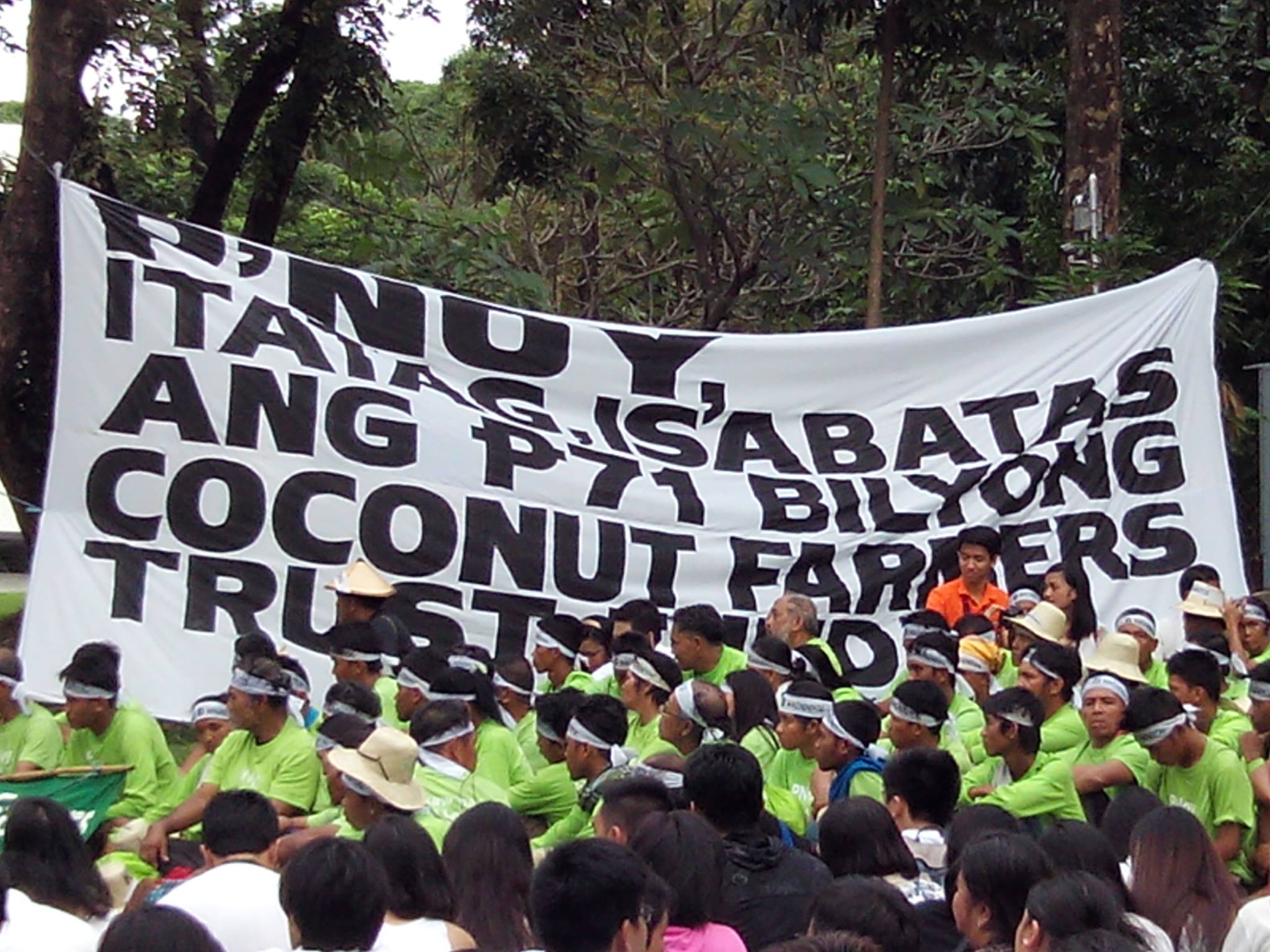 The Asian Farmers' Association for Sustainable Rural Development (AFA) supports the march of coconut farmers in the Philippines under the coalition "KILUS Magniniyog" in order to campaign for the establishment of a 71 billion-peso coconut farmers' trust fund.
Composed of 10 national farmers' federations in the Philippines, the coalition was formed on July 1-2, 2014 in order to aggregate and represent the interest of the coconut farmers who have suffered a grave injustice for several decades.
The march started on September 21, 2014 and will cover 1,750 kilometers over 71 days from Davao City south of the Philippines to the President's office in Malacanang in Manila in the north.
The coco levy fund was collected from coconut farmers over a nine-year period (1973-1982) under the Marcos dictatorship, purportedly for the development of the coconut industry.
The coconut farmers, estimated at 3.5 million, are among the poorest in the country, earning only 18,000 thousand pesos per year, mostly as wages from farm work as many of them are landless.
AFA member PAKISAMA is one of the farmer organizations in the KILUS Magniniyog coalition and its farmer leaders are among those who are marching.
We call on our partners to support the farmers in their march for justice.
Solidarity statements can be sent to the coconut farmers through afa@asianfarmers.org and/or pakisama.natl@yahoo.com.
Click here for photos of the marchers as they arrive in Quezon City.
For more information, visit:
https://www.facebook.com/KilusMagniniyog
https://twitter.com/KilusMagniniyog
To sign the online petition addressed to the President, visit:
https://www.change.org/p/president-benigno-simeon-c-aquino-iii-sign-an-executive-order-creating-a-coconut-farmers-trust-fund-and-certify-as-urgent-the-initiative-bill-version-filed-in-both-houses-of-congress