July 9th, 2014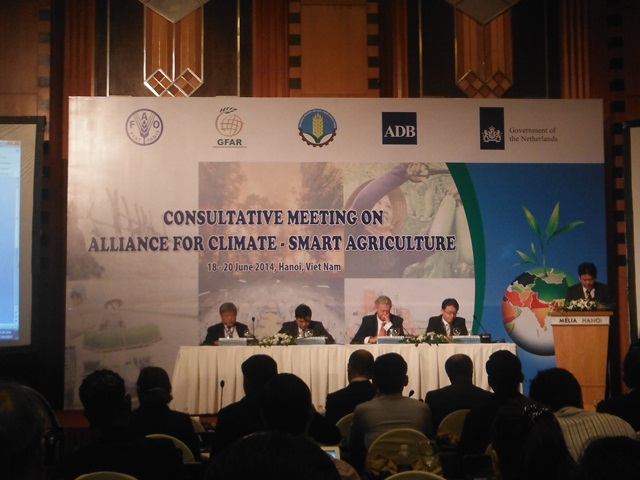 Together with other civil society and farmers' groups, AFA has raised concerns about the proposed Global Alliance on Climate Smart Agriculture.
CSOs maintain that without environmental criteria, social safeguards, accountability to democratic processes, or clarity about governance, the Alliance risks undermining the very aims it says it hopes to achieve.
An Open Letter signed by over 60 organisations, has been sent to the interim secretariat of the Alliance in advance of the meeting at The Hague this week, in the hope of contributing to constructive discussions and efforts to address these concerns.
In a reply to the open letter, David Nabarro, head of the interim secretariat, said that the purpose of the meeting at The Hague is to consider the shape and scope of a voluntary alliance.
He added that the purpose of the alliance is "to help improve food security by enabling governments,  farmers,  scientists,  businesses,  and civil society, as well as regional unions and international organizations, to adjust agricultural practices, food systems and social policies so that they better take account of climate change and make efficient  use  of  natural  resources."
He emphasized that the alliance has not yet been formed and that several parties interested in the alliance have questions about a number of issues, including concerns about the purpose, structure, membership and name of such an alliance.
"These issues will be raised and discussed during the meeting, and we anticipate that there will be space throughout the agenda for different participants to present the views of their governments, farmers' associations, civil society organizations, scientific bodies and international organizations," Nabarro said.