AFA, Agriterra support VNFU's FACT roll out in Vietnam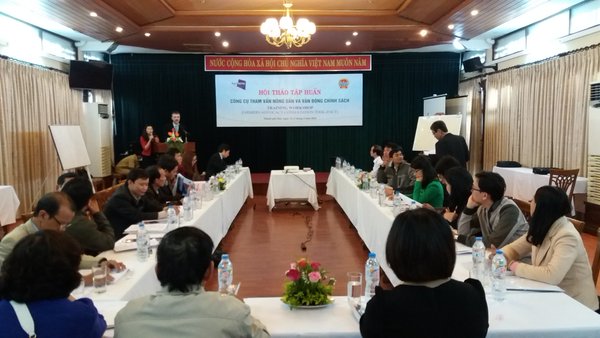 The Asian Farmers' Association for Sustainable Rural Development (AFA), in cooperation with its partner Dutch agri-agency Agriterra, is supporting the roll out of FACT trainings by its member Viet Nam Farmer Union (VNFU) in 10 provinces through trainings of trainers and coaching missions for the trainers.
The Farmers' Advocacy Consultation Tool (FACT) is an approach developed by Agriterra that helps farmer organizations improve the way their prepare positions and proposals and represent the interest of their members.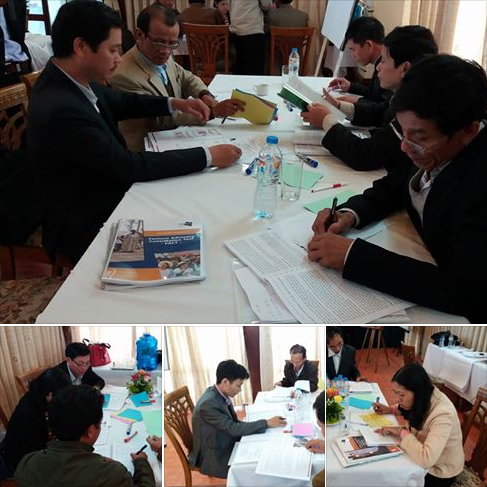 The roll-out was supported by Agriterra as very satisfying results were achieved after FACT was introduced in the country more than a year ago.
To date, more than $650,000 in public funds were retrieved through the interventions of the Farmers Unions' FACT teams in 10 provinces.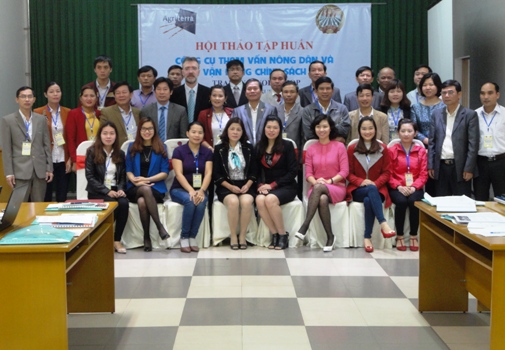 On March 14-18, Mr. Jun Virola of AFA joined Mr. Christian Gouet of Agriterra (author of the FACT reader and training manuals) and Mrs. Nguyen Thi Viet Ha of VNFU in a mission to the provinces of Hue, Quang Tri and Sonla to coach trainers that they trained last year.
The FACT trainings were supported by top Farmer Union leaders in the provinces as well as by VNFU at national level.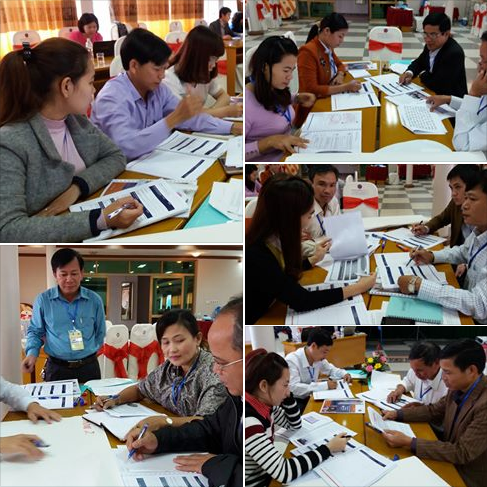 Mr. Xuan Nguyen Dinh, Director of International Cooperation Department and Member of VNFU Standing Committee was present to give support and inspiration.
Other experts from ICD were also present to learn more about FACT, the 1st FACT workshop process, as well as to provide interpretation and logistical support, including Mrs. Leu Thi Minh Hue, Mrs. Hoang Thi Quynh Hoa and Ms. Pham Thi Hong Linh.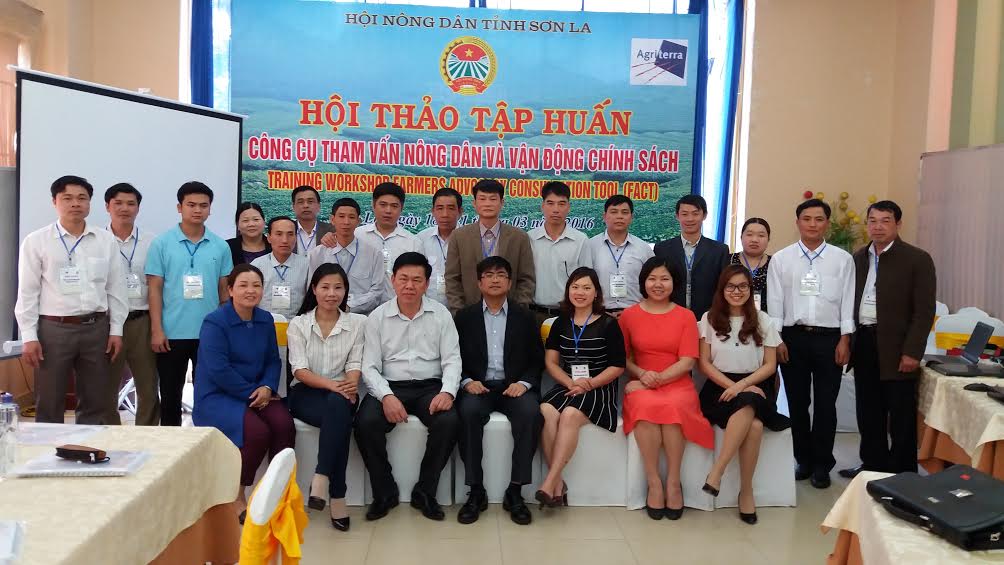 The trainers who were coached include Mr. Hoang Nhu Phat – Director of Economic and Social Department, Thua Thien Hue FU, Mr. Duong Cong Anh Tuyen – Director of Vocational Training Center, Mr. Le Thai– VP of Huong Tra Town and Mr. Nguyen Ngoc Hai– President of Loc Hai Town FUin Hue Province; and, Mr. Nguyen Ngoc Luong – VP of Quang Tri FU, Mr. Le Van Man – VD of Organization and Inspection Department- QT FU,  Mrs. Van Thi Thuy Vi– VP of Hai Phu Commune FU and Mr. Nguyen Tri Ngoc – President of Hai Lang District FU in Quang Tri Province and; Mr. Nguyen Dai Thang – VP of Moc Chau District FU, Mrs. Nguyen Thi Thuy– Director of Vocational Training Center, Mr. Cam Van Minh– VP of Son La FU and Mr. Leo Van Phuong in Son La province – Chieng Sinh Guild  FU– Son La City.
The trainees from different districts and communes learned about the FACT approach which consists of four pillars such as consultation to members, participatory research, writing SMART proposals and lobby mapping and stakeholder analysis through a participatory adult learning process.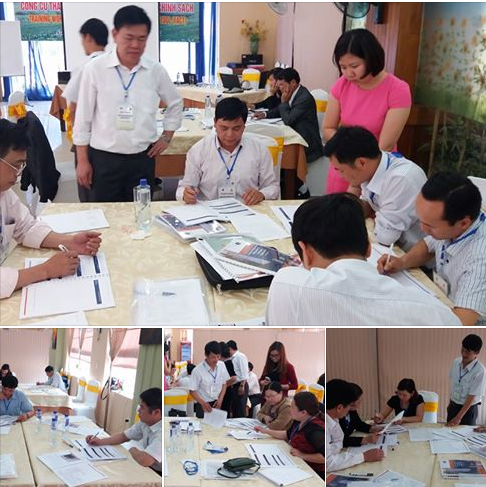 The training is the first in the three-step FACT trajectory that also includes application and lesson learning.
The trainees will soon apply FACT in new or ongoing lobby and advocacy activities, then later meet again for a second workshop to learn from their experiences and plan ways to further use and institutionalize FACT in their organizations.
Related news in Vietnamese:
Son La Province: http://sonlatv.vn/nang-cao-ky-nang-van-dong-chinh-sach-cho-can-bo-hoi-nong-dan.html
Quang Tri Province: http://hoinongdan-quangtri.org.vn/Tin-chi-ti%E1%BA%BFt/modid/646/ItemID/1218
Thua Thien Hue Province: http://hoinongdan.thuathienhue.gov.vn/?gd=1&cn=190&newsid=2-0-1669
---
---