Let us go for ASEAN Coffee!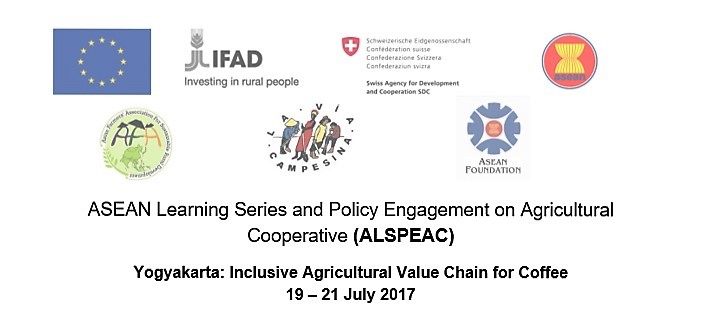 The ASEAN Learning Series and Policy Engagement on Agricultural Cooperatives (ALSPEAC) that took place in Yogyakarta, 19-21 July 2017 gathered farmers' organization, governments, and private sectors from participating ASEAN countries to discuss about the challenges in coffee production, processing and marketing.
The support and collaboration between the government, farmers' organization including the participation of the farmers, and the cooperatives need to be improved in order to have close coordination and strategic alliances/partnership along the coffee value chain.
ALSPEAC is organized by ASEAN Foundation, in partnership with Asian Farmers' Association For Sustainable Rural Development and La Via Campesina.
(Video by ASEAN Foundation)
---