VNFU hosts high level exchange visit on land use with Nepal government and CSO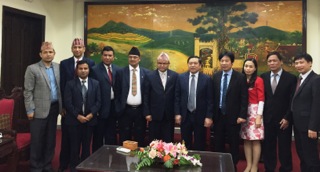 Hanoi, Vietnam — Vietnam Farmers Union (VNFU) hosted a high level study visit on Land Use with a six-person delegation from Nepal headed by Mr. Krishna Prasad Devkota, Secretary of the Ministry of Land Reform and Management. The Deputy Minister of Natural Resources and Environment Mr. Nguyen Linh Ngoc received the delegation on behalf of the Vietnam government. Mr. Lai Xuan Mon, Member of Central Party Committee, Chairman of Vietnam Farmers' Union received the delegation as the host organization.
The exchange visit, held March 7-11, 2017, was a joint initiative of the government of Nepal, National Land Rights Forum (NLRF), and Vietnam Farmers' Union (VNFU), in coordination with Community Self Reliance Centre (CSRC), partner NGO of NLRF, and AFA. Both NLRF and VNFU are members of AFA.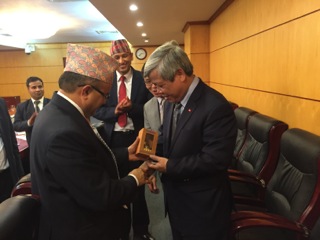 The Nepalese team interacted with farmers, policy makers and officials of local and provincial level government about the land reform during their visit.
Nepal's Ministry of Land reform has been formulating the national land policy and also drafting land use act. The learning visit was organized to learn from Vietnam, a country that has been successful in its land reform program especially on land use. After successful land reform, Vietnam became second largest rice exporter in the world. The Nepal government will put into use its leanings from this study visit. It is set to revise its land use policy, to make it more comprehensive, and to include better use of forests and agricultural lands in order to bring sustainable livelihoods to poor people.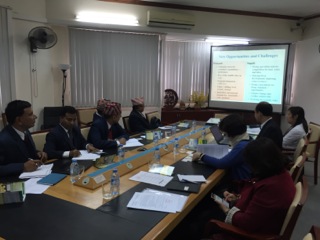 Vietnam's Deputy Minister Nguyen Linh Ngoc expressed interest to further support the land reform processes of the Nepal Government, through financial and technical means.
---
---